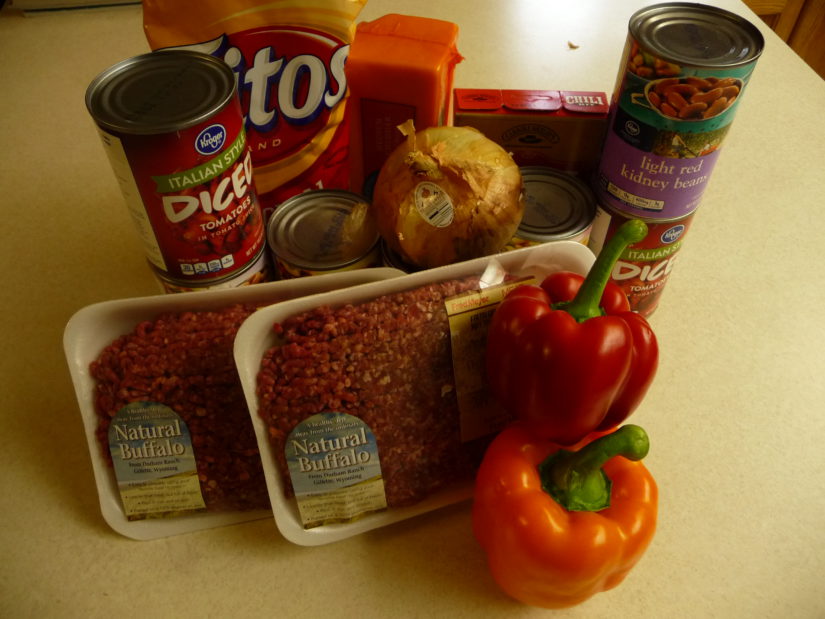 Recipe



Backyard chilli
2# of ground beef
5 cans of 15 oz assorted beans
(dark kidney,light kidney,garbanzo,black-eye,great northern)
2 cans of Italian style diced tomatoes
1 onion
2 peppers
1 box of Carroll Shelby's Chili kit
4 cups water
In large 10 quart pan brown off the 2 # of ground beef and half the onion.
(You can use ground Buffalo, Turkey or Chicken or even finely chopped beef chuck pot roast)
Add all the cans of beans and diced tomatoes
Add in the chili seasoning and all other packs of seasoning found in Chili kit.
Simmer for a few hours to get a great blend of flavor
Add other half the onion and half of peppers cook for an additional 15 minutes.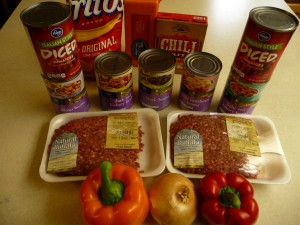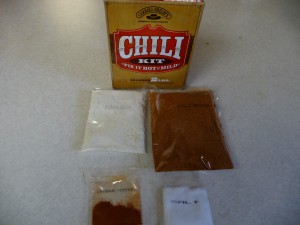 For serving add a small handful for corn chips add chili and top it off with shredded cheese and enjoy.
Follow rollanddall