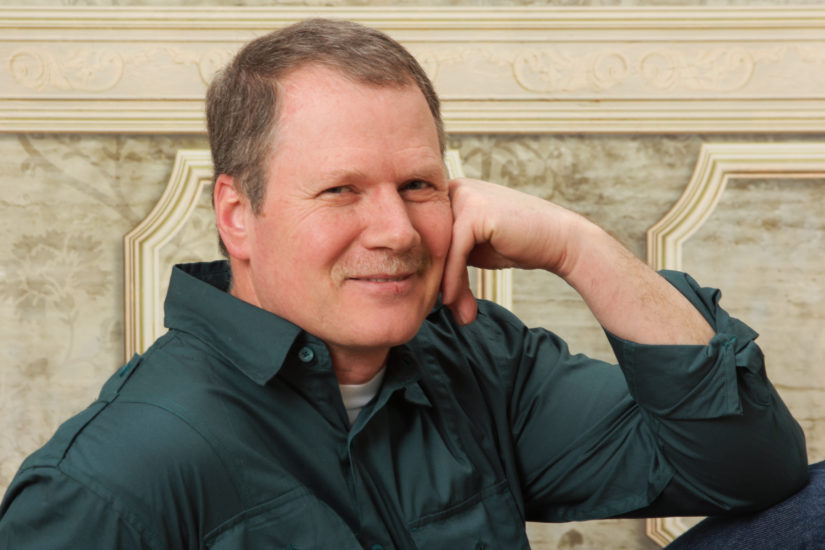 About Me
Hi everyone my name is Rolland, I was born in Portland, ME back in 1963.  My parents never had much money when we were growing up, and we moved around a lot.  From Portland ME to Portland OR and everywhere in between.  At last count I went to 27 different schools and dropped out in the ninth grade.  I learned the trade of cutting meat at the age of 17 in the little town of Byron WY.  We did custom butchering and cutting for all the local ranchers.  After a few years I moved to Cody WY and ran my own custom slaughter plant.  We perfected the art of curing and smoking pork,beef,and wild game.
Today you can often find me in my backyard in Vancouver,WA.  I  got my feet planted here  because the great northwest offers a lot of hiking, boating, camping, hunting and all of the activities of the great outdoors. Working as a meat manager at a local grocery store I met my best friend and now wife Anna.  Together we have two sons, three daughters, one grandson and a boxer named Dante.  Like so many families our adult children enjoy coming home to have a home cooked meal. Because I am the main cook in our family you can find me in the backyard and kitchen preparing the meals. One of my favorite times is sharing helpful tips, and recipes with friends and family.
  I created the web site
https://backyardsmokedmeats.com
to share my 35+ years of knowledge in the meat industry. Through my knowledge and mistakes you can gain the confidence to become the best backyard smoker in your neighborhood.
See you in the backyard,
You can contact me at
Rolland@backyardsmokedmeats@gmail.com
Follow rollanddall